So while at gencon one night we were all loafing in john's room relaxing. It was late and someone decided to draw a picture on some paper we had and ask people for interpretations. In this case it was the one of the house that also looked like 'dad picking up the soap in the shower'. This continued for a bit until, I think it was butch, turned up this gem.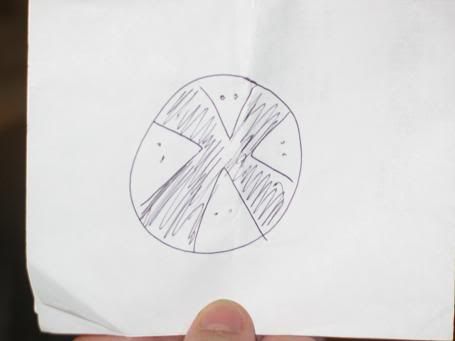 The last thing a black man sees when thrown down a well.

HAHAHA.

Well, it was hilarious at 2am with next to no sleep over the past 3 days.