Yep, it's true. Earlier today when I was making myself some lunch I found a spooky mushroom in my bowl. I snagged the digital camera and took a picture just to document it for posterity. As we all know, this is what a spooky mushroom looks like:




and this is what I found in my soup and noodles today: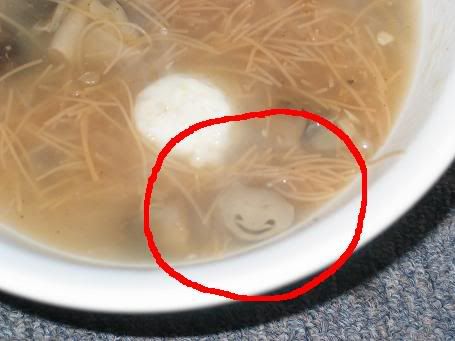 See what I mean? The resemblence is uncanny. It's clear that I found a spooky mushroom hiding in my food. It was a pretty spicey dish and had some herbs as well. I didn't try dropping any rat appendixes into the mix though. I guess i'd have to go to the lab to find those.