Well, if there's one thing LJ is good for around halloween, it's looking at the latest posts page and seeing all the costuming mistakes other people have made. Here are three contenders for the prize from a few passes with the net.





This just seems like a mistake all around. It's even worse than what I recall seeing at some of the renn faires I've gone to over the years. It's things like this that makes me wonder if there's some sort of opposite to anorexia. I mean, something where you're fat but you're derranged and think you look thin no matter what. This is just not a good costume for the fleshy.




Well, this certainly wins the prize for the geeky and gay combo. It wasn't until I read the caption that I realized he's supposed to be Yuffie from final fantasy VII. Erf. Where your conformer, eh? Cosplay...there just are no words.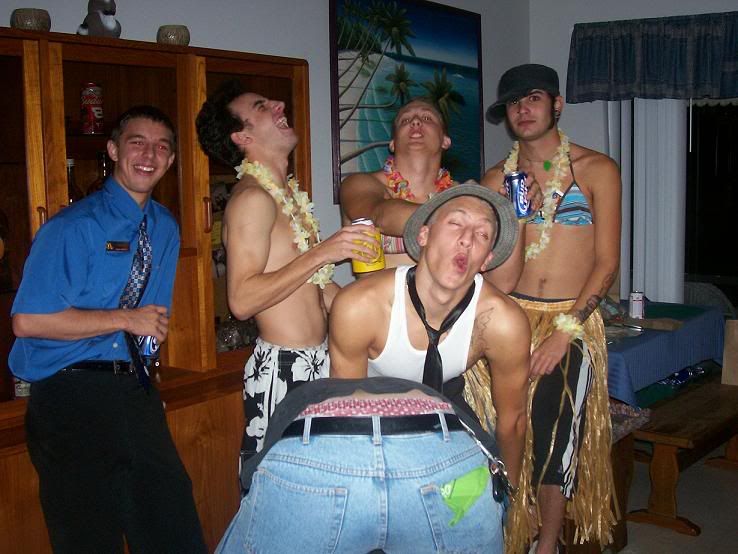 Well, this just screams drunken frat boys. It's amazing that with so much suck concentrated in one place it dosen't just turn into a black hole. You can just imagine the thinking that went into this. Yeah, man! Lets get dressed up like hulu dancers and fondle one another. Bitchin'!