Over the past week or so, I've been spending a good chunk of time on Conquer Club, a cheap, online knockoff of old-school Risk. The main difference between the two is that Conquer Club has added a variety of new maps which makes the game sorta interesting. The downside which comes across eventually is, well, it's still just Risk.

I was making an attack the other night when the law of probability flipped me the bird and I just thought I'd share.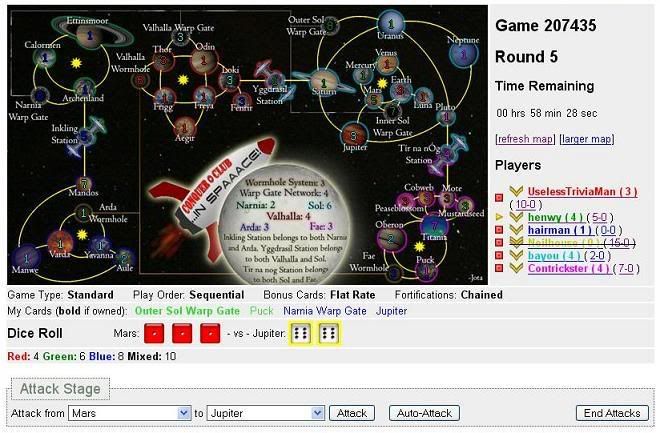 Nice, eh?

That game is still going on as we speak and the situation is looking grim. Where's SG-1 with the dedalus when you need them?